Prediksi
Leeds 1-3 Arsenal
Lebih Dari 2.5 Gol
Arsenal Asian Handicap -1.00
Catatan Penting
Arsenal telah meraih tiga clean sheet dalam empat pertandingan tandang Liga Primer mereka musim ini, jumlah yang sama yang mereka lakukan dalam 14 pertandingan tandang sebelumnya. The Gunners telah memenangkan 10 dari 15 pertandingan tandang terakhir mereka di liga (K5), dimulai dengan kemenangan 4-1 di kandang Leeds Desember tahun lalu.
Leeds tidak terkalahkan di kandang dalam laga Liga Primer sejauh musim ini, menang dua kali dan seri dua kali dari empat pertandingan mereka di Elland Road. Hanya dua kali mereka tetap tak terkalahkan dalam lima pertandingan pertamanya di kandang dalam satu kampanye Liga Primer, yakni pada musim 1992-93 dan 2001-02.
Arsenal telah memenangkan delapan dari sembilan pertandingan Liga Primer mereka musim ini (K1) – hanya pada 1903-04 (di divisi dua) mereka memenangkan sebanyak sembilan dari sepuluh pertandingan pembukaan mereka untuk kampanye liga.
Leeds memiliki urutan 10+ operan yang lebih sedikit daripada tim Liga Primer lainnya musim ini (42), 80 lebih sedikit ketimbang Arsenal yang menempati peringkat keempat dalam hal ini (122).
Performa: Leeds United
Sejak mengklaim kemenangan mengejutkan 3-0 atas Chelsea di bulan Agustus, Leeds pulang tanpa kemenangan dalam lima pertandingan Liga Primer terakhir mereka, kalah tiga kali dalam rentang waktu itu.
Kekalahan terakhir mereka saat melawan Crystal Palace akhir pekan lalu datang dengan cara yang mengecewakan, meskipun sempat memimpin lebih dahulu dalam tempo 10 menit. Raihan enam poin sejauh ini berarti The Whites hanya berjarak tiga poin dari zona degradasi dan kekalahan lain dapat membunyikan sinyal bahaya di Elland Road.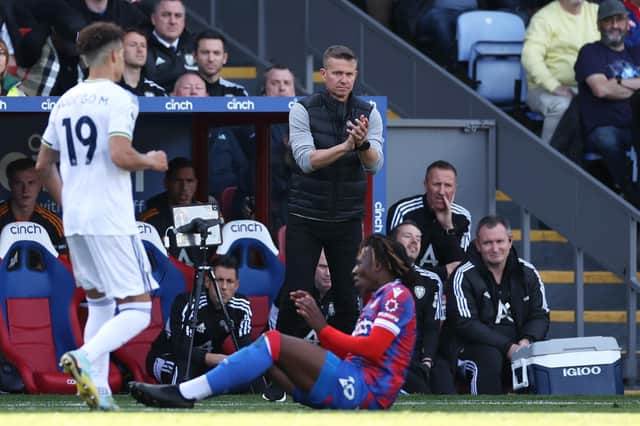 Kembali ke jalur kemenangan melawan pemimpin liga saat ini, Arsenal, terlihat seperti misi yang mustahil, dengan The Gunners menjadi tim yang wajib dikalahkan saat ini namun tampaknya mereka tidak ada tanda- tanda untuk melambat sedikit pun.
Performa: Arsenal
Jika ada keraguan setelah kemenangan 3-1 Arsenal atas Tottenham, The Gunners menghapus keraguan itu dengan kemenangan lain melawan Liverpool akhir pekan lalu.
Hanya butuh 58 detik bagi Arsenal untuk membuka papan skor dan meski sempat disamakan dua kali, mereka menunjukkan uji karakternya dan meraih kemenangan 3-2 di Emirates Stadium, berkat sebiji gol Gabriel Martinelli dan dua gol lainnya dari Bukayo Saka.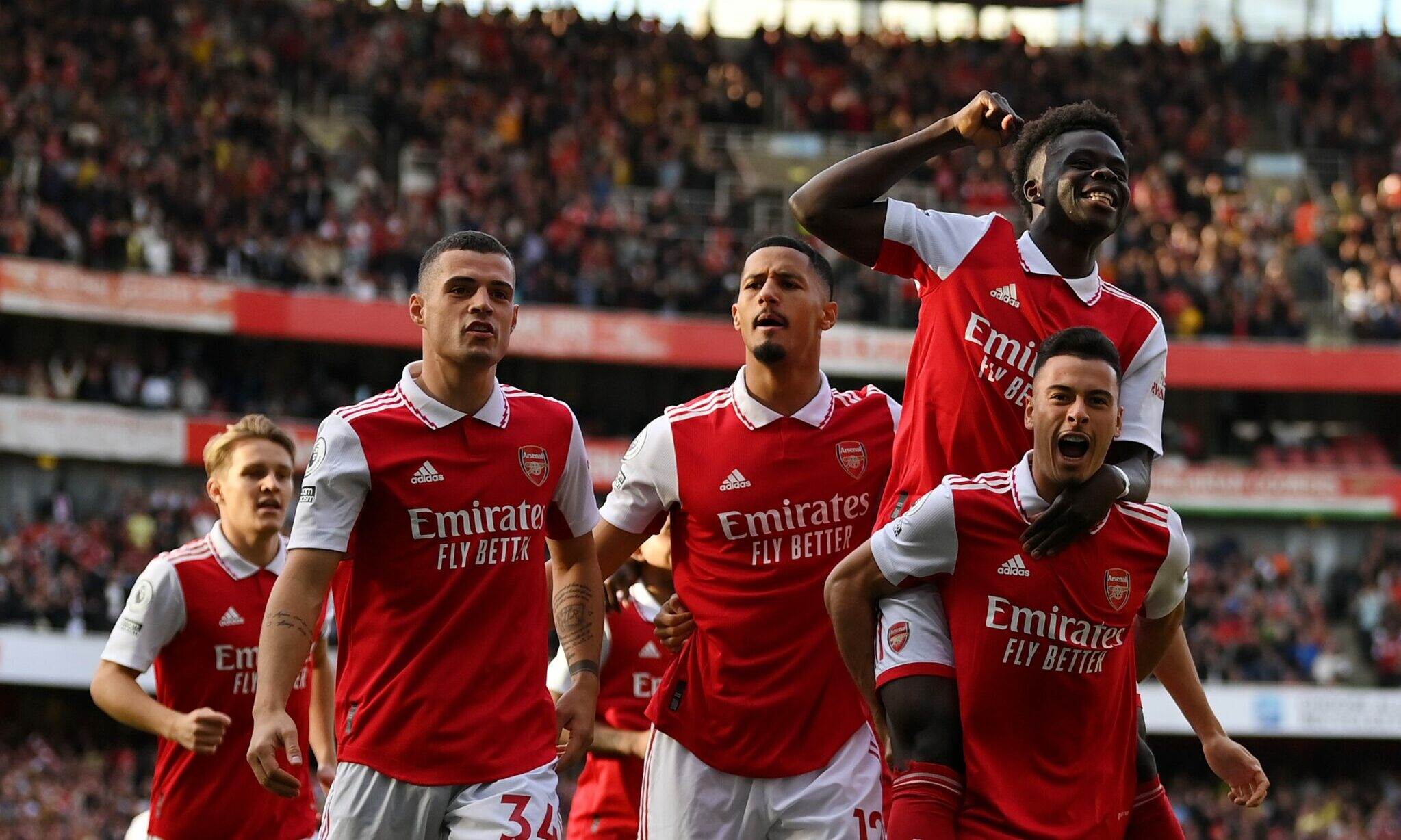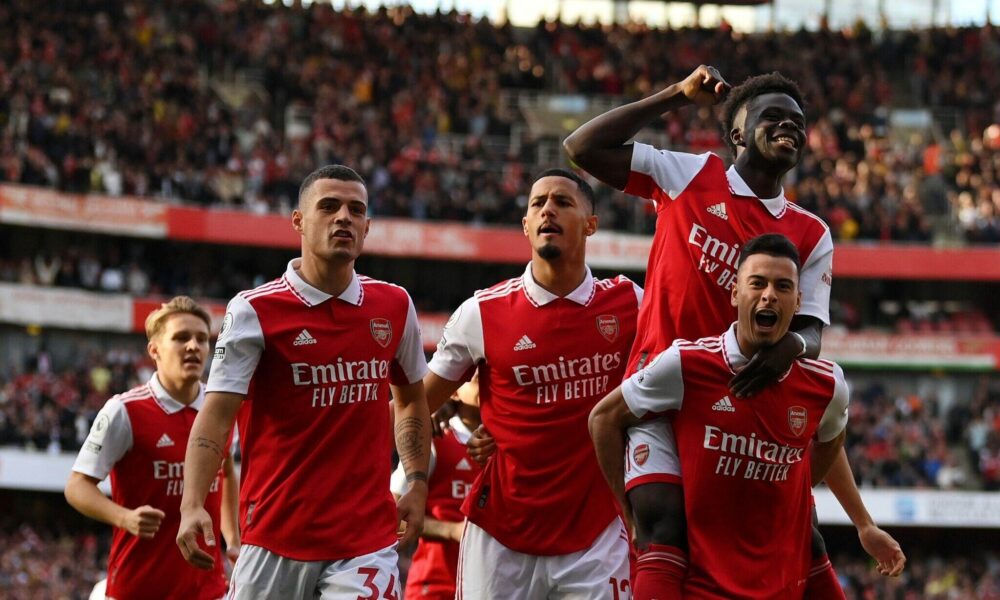 Saat ini Arsenal memang pantas berada di puncak liga dan mulai terlihat seperti penantang gelar sejati, seperti yang sudah kami prediksi setelah pekan pertama musim ini.
Fakta- fakta Seputar Leeds United VS Arsenal
Leeds tidak pernah menang dalam lima pertandingan kandang terakhir mereka di Liga Inggris melawan Arsenal (S2 K3) sejak menang 1-0 pada November 2000. Tiga kekalahan mereka dalam periode ini adalah dengan skor identik 4-1.
Arsenal telah memenangkan lima dari enam pertandingan liga terakhir mereka melawan Leeds (S1), termasuk masing-masing dari tiga pertandingan terakhir berturut-turut. Hanya sekali mereka mengalahkan The Whites dalam empat pertandingan liga berturut-turut, yakni antara November 1936 hingga April 1938.
Leeds belum pernah menang dalam lima pertandingan Liga Primer terkini, melainkan bergantian antara kekalahan dan hasil imbang tiap laga (S2 K3). Terakhir kali mereka kalah melawan Crystal Palace, dan terakhir The Whites kalah beruntun di pertandingan liga adalah pada Mei (tiga kali berturut-turut, yang kedua saat melawan Arsenal).
Arsenal telah mencetak tiga gol di masing-masing dari tiga pertandingan terakhir mereka di Liga Primer, terakhir kali mereka melakukannya secara berurutan yakni antara Agustus-September 2004 (lima pertandingan berturut-turut).
Pemain Yang Harus Diwaspadai
Gabriel Martinelli
Penyerang Arsenal Gabriel Martinelli telah menjadi starter dalam 10 pertandingan terakhir Arsenal di Liga Primer, rekor starter terlamanya berturut-turutnya di kompetisi tersebut.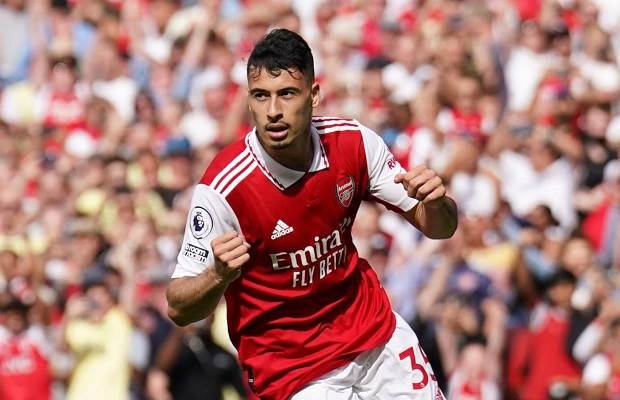 Pemain asal Brasil itu telah terlibat dalam delapan gol dalam 10 pertandingan ini (5 gol, 3 assist), ia mencetak gol dan assist untuk membantu Arsenal dalam kemenangan 3-2 atas Liverpool akhir pekan lalu.
Gabriel Jesus
Seperti rekan senegaranya, Gabriel Jesus telah menjadi titik fokus dalam serangan Arsenal dan telah membuat sepuluh kontribusi gol di Liga Primer.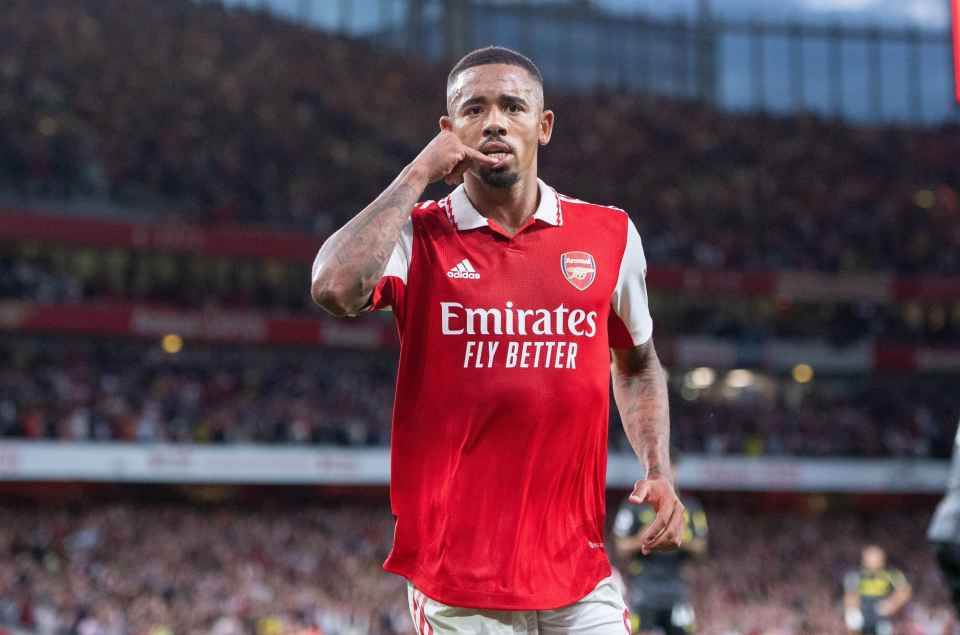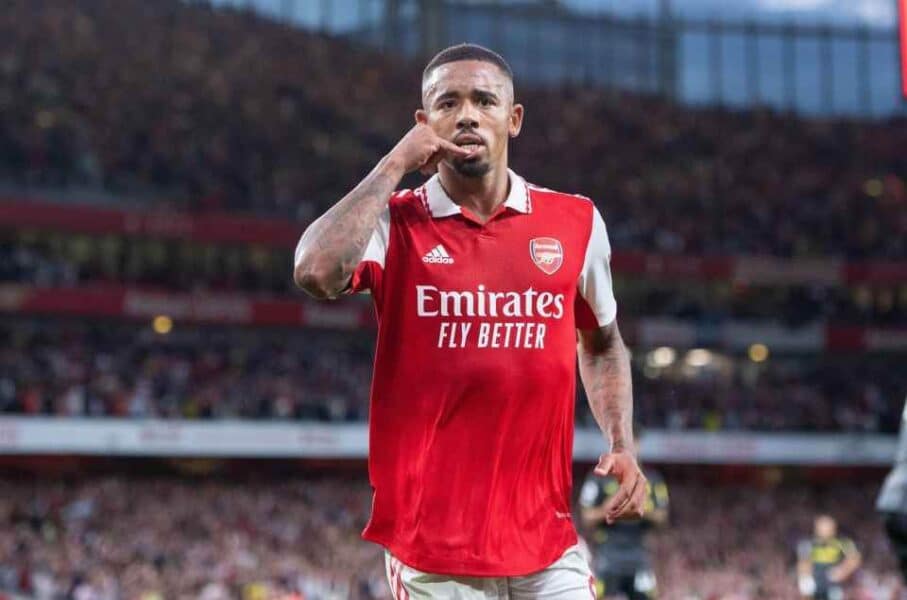 Ia mempertaruhkan klaim sebagai salah satu penyerang terbaik di papan atas sejauh ini dan akan bersemangat untuk kembali mencetak gol di Elland Road.
Prediksi Leeds United VS Arsenal
Arsenal sedang dalam performa terbaik saat ini dan kami tidak melihat Leeds mampu untuk menghentikan mereka. Harus diakui, Leeds adalah lawan yang tidak mudah dihadapi saat bermain di kandang, tapi mereka seharusnya tidak terlalu sulit untuk dikalahkan oleh pasukan Mikel Arteta. The Gunners mungkin akan dihentikan dalam perjalanan mereka di suatu titik, namun kami tidak melihat hal itu sebagai ulah dari Leeds.